"BEN HUR" COMBAT RACE FOR BREAST FRIENDS
The Breast Friends of Edmonton, sporting three of our paddlers, Cathy Lea, Mary Coutts and Elaine Wannechko, paddled in some full-contact races! In two separate heats, the BF were rammed by boats on both sides, forcing re-starts for both heats.
"Whoa… it's like 'Ben Hur' on the water!"

-Robin's Boat Rescue, AB

"Holy Sh*t"

-someone in the beer tent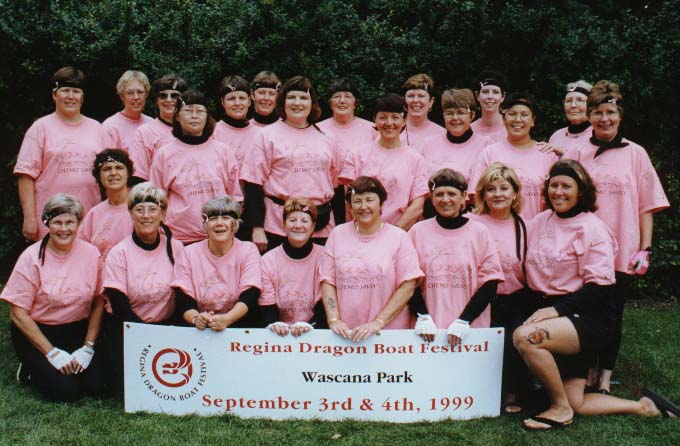 Pink Ladies are the best!
Cathy and Elaine are two Rats who paddled with the Pink Ladies!